---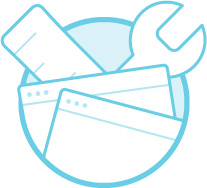 Our regularly scheduled programs will be right back after these rewrites. Give us a jingle if you need a website, new strategy for the new year, or even an actual jingle. :-)
Rotating the tires

isn't

reinventing the wheel.
Just Doing A Little Remodel
Give us a call or send us a text: 310.497.4240.
How 'Bout Some News You Can Use?
For the latest It Factory Media headlines, plus marketing and PR ideas, and how-to's, subscribe to our exclusive monthly newsletter.  Drop us a line:  info AT ItFactoryMedia Dot com.